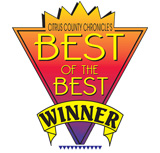 Lic# CGC034206
Commercial
Considered one of the leaders in Citrus County commercial construction, Wheeler Construction has developed a reputation for high quality in the commercial construction industry since its inception in 1984. Commercial developers and business leaders alike have come to place their trust in Wheeler Construction as well as share their vision with a company that has a proven track record.
From technical medical facilities and industrial manufacturing & warehouse plants to retail storefront businesses, Wheeler Construction can make your next commercial construction project in Citrus County a reality.
Below are several recent commercial construction jobs completed by Wheeler Construction. Examples of many others are available by contacting us today.