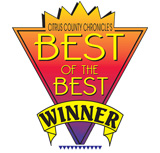 Lic# CGC034206
Custom Homes
Wheeler Construction offers nearly a dozen model homes to choose from as a starting point, and has built hundreds of homes for families over the years. However, it has also developed an outstanding reputation as a high quality custom home builder.
Many people choose to start with one of our model home designs as their starting point to designing a unique custom dream home. Or you can start your custom home from scratch and sit down with the Wheeler Construction design team. Whether you supply blueprint floor plans from an architect or give us a sketch to create professional plans from, we can work with you. Maybe you have seen an existing home design and fell in love with it. We can even get started with just a few photos. Bring us all of your ideas and we will work with you to design your dream home. We have an in-house draftsman that will 3D your home at no cost, so you can make visualize your dream home to insure it is exactly what you want. Whatever level of customization you desire, Wheeler Construction will make sure you are satisfied with the end result.
Below is a photo gallery of custom homes and custom features built by Wheeler Construction. Many other examples are available by contacting us today.